Adopt-A-Family
Ensure a brand new start for victims of domestic violence and their families to heal together. The Adopt-A-Family Program creates and maintains a warm, welcoming, and healing environment.


A little bit goes a long way...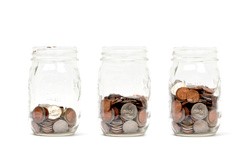 Your contribution will provide:
1 night for a single woman: $50
1 night for a family: $150
Counseling for a typical 90 day program for a single woman: $625
One month stay for a family of three: $1050
60 days of counseling for a family of three: $3500


Your support of the Adopt-A-Family Program will communicate the community's commitment in supporting our shelter residents. Your annual commitment will provide them with stability that they have been lacking in their life and will encourage and empower them for a better life.

To donate supplies or volunteer, click here.
Click image for link to more survivor stories.
24-Hour Crisis Line 770-887-1121
Legal Advocacy 770-889-6384 Ext. 103
Mr. and Mrs. Cliff Bickell
Dennis and Linda Whittle
Always Autowash
Allegiance Sanitation
Click here for Forsyth County Family Haven, Inc.'s website privacy policy, and terms and conditions.